Papigo Village
"Papigo" is one of the 46 traditional villages of the residential, cultural and historical unity of Zagori villages.
"Papigo" is located over the beautiful "Voidomatis" river, over the one edge of "Vikos" gorge. It lies on the slopes of mountain "Tymfi" with the famous alpine lake "Drakolimni" and the peaks of "Gamila" and "Astraka".
The village is 59 km away from Ioannina. Visitors will find many other tourist attractions on the way.
Activities
Visitors will have the chance to do many tours to the area and discover natural beauties, mountain trails and other alternative activities such as horse riding, rafting and hiking.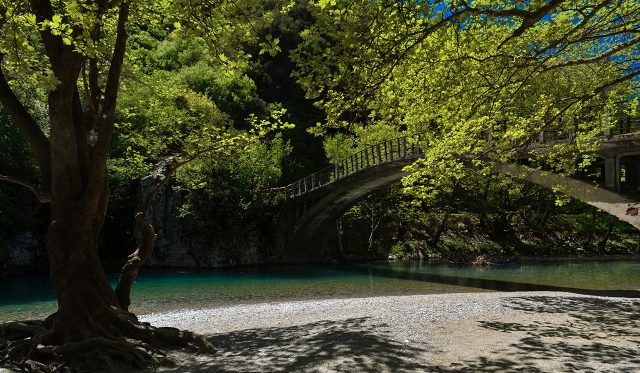 The owners of the guesthouse, who are experienced climbers, can suggest and guide guests on easy and difficult trails and walking routes on the area. Hiking trails such as the trail to the springs of "Voidomatis" river and "Vikos" village from "Papigo", the trail to the refuge of "Astraka", to lake "Drakolimni" and to the "Gamila" peak. The trail to the natural stone pools of "Rogovo", to "Mikro Papigo" village and to an impressive place called "Kokkino Lithari" which lies above "Voidomatis" springs and "Vikos" gorge.